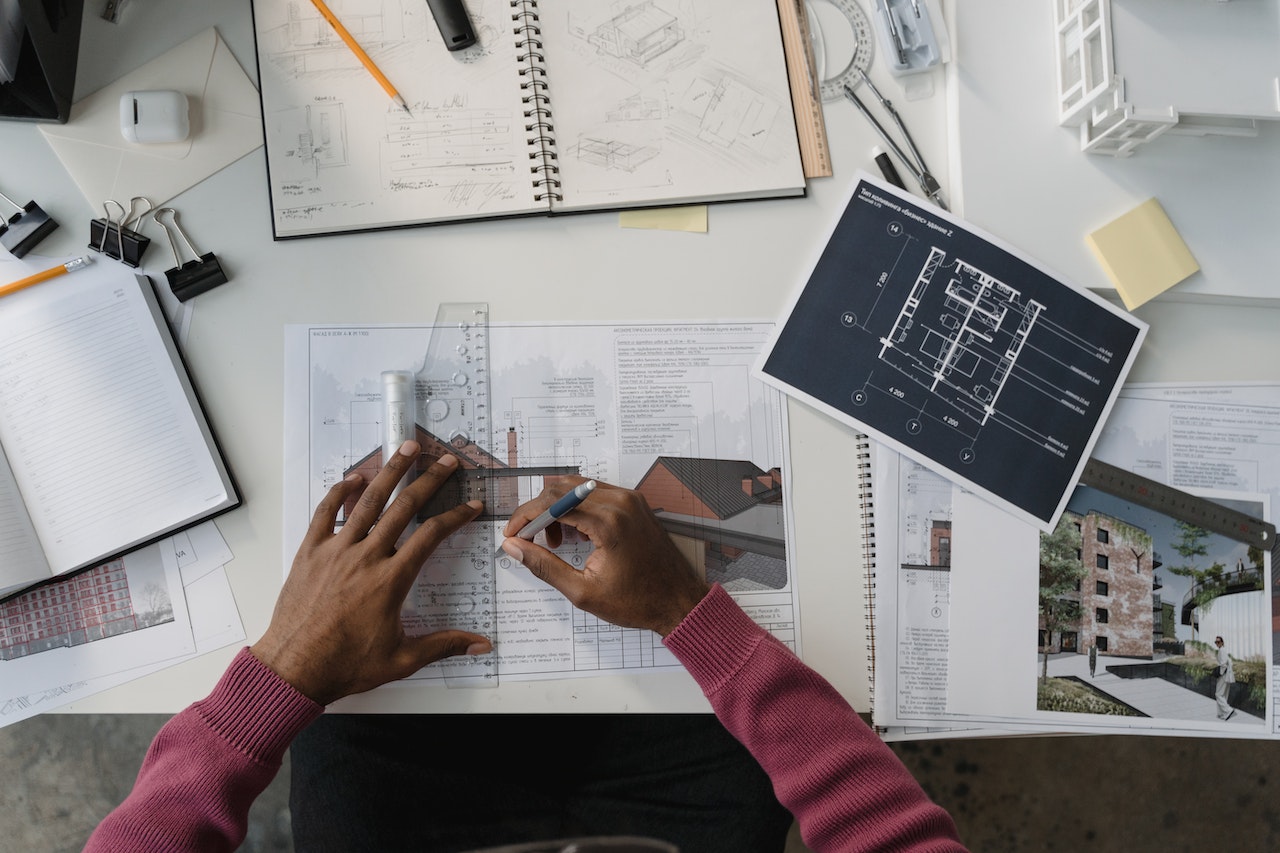 As October unfolds, the world of architecture and design comes alive with a vibrant array of events that promise to inspire, educate, and ignite the creative spark within enthusiasts and professionals alike. From exhibitions showcasing cutting-edge designs to conferences featuring renowned architects, this month offers a plethora of opportunities to delve into the fascinating world of architecture and design.
This article will explore some of the must-see architecture and design events to check out this October, providing insights into what makes each of them a unique and enriching experience for anyone passionate about the art of designing spaces.
London Design Festival is an annual design celebration that transforms the bustling metropolis into a creative playground for design enthusiasts, professionals, and curious visitors.
The London Design Festival will return in 2023 and run from September 16 to September 24 to underline the city's position as a major international design center. The yearly festival, which was founded in 2003 by Sir John Sorrell CBE and Ben Evans CBE, capitalizes on the city's already vibrant atmosphere by bringing in some of the most significant designers, artists, and architects from around the globe and producing an unrivaled celebration of innovation.
Let's delve deeper into what makes the London Design Festival a must-see event this October.
One of the unique aspects of the London Design Festival is its citywide reach. It doesn't confine itself to a single venue; instead, it utilizes the entire city as its canvas. You'll find design exhibitions, installations, and events in iconic locations, cultural institutions, galleries, and even on the streets of London. This approach ensures that the festival is accessible to everyone and that design is integrated into the fabric of the city.
The festival acts as a global melting pot for design talent. It attracts renowned international designers, architects, and artists while also providing a platform for emerging local talent to shine. This blend of global and local creativity results in a diverse range of design perspectives, styles, and influences on display throughout the festival.
One of the highlights of the London Design Festival is the stunning and thought-provoking installations that pop up across the city. These installations often challenge traditional notions of design, pushing the boundaries of creativity and innovation. From interactive art pieces to large-scale architectural installations, these works of art are a testament to the power of design to inspire and provoke.
The festival also offers a rich program of design talks, panel discussions, and workshops. These sessions provide attendees with the opportunity to engage with leading design thinkers and gain insights into the latest trends and innovations in the field. Whether you're a design professional looking to expand your knowledge or simply curious about the world of design, these events offer valuable learning experiences.
In recent years, the London Design Festival has made strides in promoting diversity and inclusion within the design community. Many events and exhibitions now focus on themes of equity, sustainability, and social impact. This emphasis on design for all reflects the evolving role of design in addressing pressing global challenges and creating a more inclusive and equitable future.
London Design Festival is organized into various design districts, each with its unique character and offerings. From the design-focused hub of Clerkenwell to the creative energy of Shoreditch, these districts allow visitors to explore different facets of design in various neighborhoods across London. Navigating these districts provides a diverse and immersive experience of the festival's offerings.
Open the door to Chicago's many architectural treasures. Open House Chicago, one of the biggest architecture events worldwide, is presented by the Chicago Architecture Center every October.
Since 2011, this free public event has allowed you behind-the-scenes access to Chicago's most impressive buildings, historic sites, private houses, and other places that are typically off-limits to the general public. It's the ideal chance to discover the rich history and cultural diversity of Chicago's neighborhoods through their distinctive architecture.
Open House Chicago is a citywide celebration of architecture that goes beyond the typical museum or gallery visit. During this two-day event, over 350 buildings across Chicago, spanning diverse architectural styles and eras, opened their doors to the public. This citywide canvas allows attendees to embark on a self-guided architectural adventure, creating a unique and personalized experience.
One of the most exciting aspects of OHC is the opportunity to discover hidden architectural gems that are not typically open to the public. You can explore private residences, historic theaters, cultural institutions, and even skyscrapers with panoramic city views. These hidden treasures provide insights into the rich history and diverse architectural heritage of Chicago.
Open House Chicago is not just about touring buildings; it's also a chance to engage with architects, designers, and preservationists. Many sites feature guided tours led by experts who provide in-depth knowledge about the building's history, design, and significance. This interaction allows attendees to gain a deeper appreciation for the architectural wonders they're exploring.
Chicago is known for its architectural diversity, and OHC showcases this beautifully. You can visit Beaux-Arts masterpieces, modernist icons, historic brownstones, and cutting-edge contemporary structures—all in one weekend. Whether you're a fan of neoclassical elegance or sleek, minimalist design, Open House Chicago has something for every architectural enthusiast.
Each year, Open House Chicago features different themes and spotlights specific neighborhoods. These themes can range from "Design for the Senses" to "Residential Paradise." Neighborhood spotlights provide an opportunity to explore the unique character and architectural history of various Chicago communities.
Open House Chicago isn't just for adults. It offers family-friendly activities and tours designed to inspire the next generation of architects and designers. It's a fantastic way for children to learn about the built environment and the role of architecture in shaping our cities.
OHC also emphasizes community engagement. It's a chance to learn about the organizations and initiatives that help preserve and promote Chicago's architectural heritage. Attendees can discover the local businesses and communities that make each neighborhood unique.
The Atlanta Design Festival is a venue for gathering and connecting people in the creative sectors. In order to highlight Atlanta as a global powerhouse and developer of ideas, the festival invites the best creative leaders and organizations to organize installations, exhibitions, design and architecture tours, film screenings, conference panels, and more.
Atlanta Design Festival is a venue for celebrating, congregating, and connecting Atlanta's creative industries and is ranked by Dezeen as one of the top 50 design festivals worldwide.
Atlanta Design Festival hosts installations, exhibitions, design and architecture tours, film screenings, conference panels, and more throughout the week-long event to highlight Atlanta as a global innovator of ideas and a powerhouse of creative leadership.
Atlanta Design Festival invites audiences of all kinds to engage with, experience, and enrich Atlanta's cultural capital and creative communities by showcasing a variety of design approaches, such as architecture and product design, digital and tech, marketing, and advertising. MA produces the Atlanta Design Festival! Inventing is Human.
The Atlanta Design Festival serves as a showcase of the city's burgeoning design scene. Located in the heart of the American South, Atlanta offers a unique blend of Southern charm and modern innovation. This festival captures that essence, celebrating both tradition and the cutting edge in design.
One of the standout features of the Atlanta Design Festival is its commitment to showcasing a wide range of design disciplines. From interior design and architecture to industrial design, fashion, and graphic design, this event provides a comprehensive view of the design world. This diversity ensures there's something for every design enthusiast.
Expect to be mesmerized by a myriad of exhibitions and installations that challenge conventions and ignite the imagination. Atlanta Design Festival is a platform for both emerging and established designers to present their creations. These exhibitions often push the boundaries of design, offering fresh perspectives and innovative ideas.
The festival's program includes a series of design talks and panel discussions featuring thought leaders and experts from various design fields. These sessions delve into the latest trends, emerging technologies, and the impact of design on our daily lives. Attendees can gain valuable insights and engage in meaningful conversations about the role of design in shaping the future.
One of the highlights of the Atlanta Design Festival is the opportunity to participate in design tours that explore different facets of the city. These guided tours take you through Atlanta's neighborhoods, historic landmarks, and architectural marvels, providing a deeper understanding of the city's design history and evolution.
The festival places a strong emphasis on design's role in creating positive social change. Many exhibitions and discussions focus on design's potential to address pressing societal issues such as sustainability, equity, and accessibility. Atlanta Design Festival inspires attendees to think about how design can be a catalyst for meaningful transformation.
Inclusivity and diversity are key themes woven into the fabric of the festival. Atlanta Design Festival celebrates the contributions of designers from all backgrounds and strives to make design accessible to all. It's an event where different perspectives come together to foster a more inclusive design community.
The festival provides a platform for emerging designers to shine. It's a launchpad for the next generation of design talent. Attendees can discover fresh, innovative ideas and witness the evolution of design from emerging voices.
Atlanta Design Festival offers hands-on workshops and interactive design experiences that allow attendees to get a taste of the design process. Whether you're interested in creating your own designs or simply want to try your hand at a new skill, these workshops offer a fun and immersive way to engage with design.
The dates and location of the inaugural Paris edition of Design Miami, the international conference for collectible design, have been revealed. The first Design Miami/Paris fair will run concurrently with Paris+ par Art Basel from October 17 - 22, 2023, joining the major fairs in Basel, Switzerland, and Miami Beach, Florida, as Art Basel's sister fair.
Design Miami/ will have its inaugural Paris edition at L'hôtel de Maisons in Saint-Germain-des-Prés, a cultural hotspot that is home to many of the most collectible design galleries in the world, making its debut in the Paris design scene.
The 18th-century mansion, which was once inhabited by Karl Lagerfeld and several generations of the Pozzo di Borgo family, is a recognizable landmark with a rich history in Paris.
Design Miami/ Paris is renowned as a global hub for collectible design. It brings together leading galleries, designers, collectors, and enthusiasts from around the world. Whether you're a seasoned collector or a design aficionado, this event offers an unrivaled opportunity to discover and acquire exceptional pieces of design.
The event's curation is a standout feature. It showcases innovative and thought-provoking design pieces that challenge traditional notions of functionality and aesthetics. Visitors can expect to encounter cutting-edge furniture, lighting, and decorative arts that push the boundaries of creativity and craftsmanship.
Design Miami/ Paris often features special collaborations and commissioned works by leading designers and artists. These unique creations are unveiled during the event and provide insight into the latest trends and innovations in the world of design. They often serve as a source of inspiration for both established and emerging talents.
Design Miami/ Paris is not just about admiring beautiful objects; it's also a platform for intellectual exchange. The event hosts a series of design dialogues, panel discussions, and talks featuring renowned designers, curators, and thought leaders. These discussions delve into the deeper meanings and societal impacts of design, offering attendees valuable insights and perspectives.
One of the defining characteristics of Design Miami/ Paris is its ability to blur the lines between art and design. Many pieces on display challenge conventional categorizations, emphasizing the importance of design as a form of artistic expression. This fusion of art and design creates a dynamic and visually stimulating environment.
Sustainability is a recurring theme at Design Miami/ Paris. Many designers and galleries are committed to environmentally responsible practices. Visitors can explore pieces that highlight the use of sustainable materials, innovative recycling methods, and the importance of conscious design choices.
ACADIA, the Association for Computer-Aided Design in Architecture, is set to host its annual conference from October 21st to 28th, 2023. This renowned event is a convergence of architecture, design, and computational technology, attracting professionals, academics, researchers, and students from around the world. ACADIA serves as a platform for the exploration of innovative design processes and digital technologies in architecture.
ACADIA is known for its commitment to pushing the boundaries of architectural computation. It explores the intersection of design and technology, providing a forum for architects and designers to engage with cutting-edge computational tools and methodologies. Attendees can expect to witness the latest advancements in parametric design, digital fabrication, artificial intelligence, and more.
One of the hallmarks of ACADIA is its emphasis on interdisciplinary collaboration. The conference brings together professionals and researchers from diverse fields, including architecture, engineering, computer science, and art. This interdisciplinary approach fosters cross-pollination of ideas and sparks innovative solutions to complex design challenges.
ACADIA often features hands-on workshops that delve into digital fabrication techniques. These workshops provide attendees with practical skills and knowledge about using digital tools to create physical prototypes and structures. It's an opportunity to learn from experts and gain valuable experience in the field of digital fabrication.
The conference typically hosts design and research exhibitions showcasing the work of architects, designers, and researchers. These exhibitions provide insights into the latest projects and research endeavors at the forefront of architectural computation. Attendees can explore interactive installations and thought-provoking design experiments.
Artificial intelligence (AI) and machine learning are increasingly shaping the field of architecture. ACADIA often features sessions and discussions on how AI and machine learning are being used to enhance design processes, optimize building performance, and generate innovative design solutions.
Parametric and generative design are key themes at ACADIA. Architects and designers explore how parametric modeling and generative algorithms can be harnessed to create complex and responsive design solutions. Attendees can gain insights into the transformative potential of these design approaches.
The Seoul Design Festival in October 2023 is centered around the theme of "Design for a Sustainable Future."
Vienna Design Week stands out for its emphasis on the intersection of design, craftsmanship, and sustainability, creating a unique and eco-conscious experience.
Open House New York offers unparalleled access to some of the most iconic and exclusive buildings in New York City, providing a behind-the-scenes look at architectural treasures.
The Moscow Design Week in October 2023 places a special emphasis on the fusion of traditional Russian aesthetics with modern design concepts.
DesignPhiladelphia is crucial for celebrating the contributions of the design community to the region and for showcasing the impact of design on everyday life.
Must see architecture and design events to check out this Octoberenthusiast. From Seoul's sustainable design focus to Vienna's commitment to craftsmanship and sustainability, there's a diverse range of must-see events around the globe.
Whether you're exploring architectural treasures in New York City, delving into the fusion of Russian aesthetics and modern design in Moscow, or celebrating the design community's impact on everyday life in Philadelphia, these events highlight the boundless creativity and innovation in the field. Don't miss out on these October opportunities to immerse yourself in the vibrant world of architecture and design.